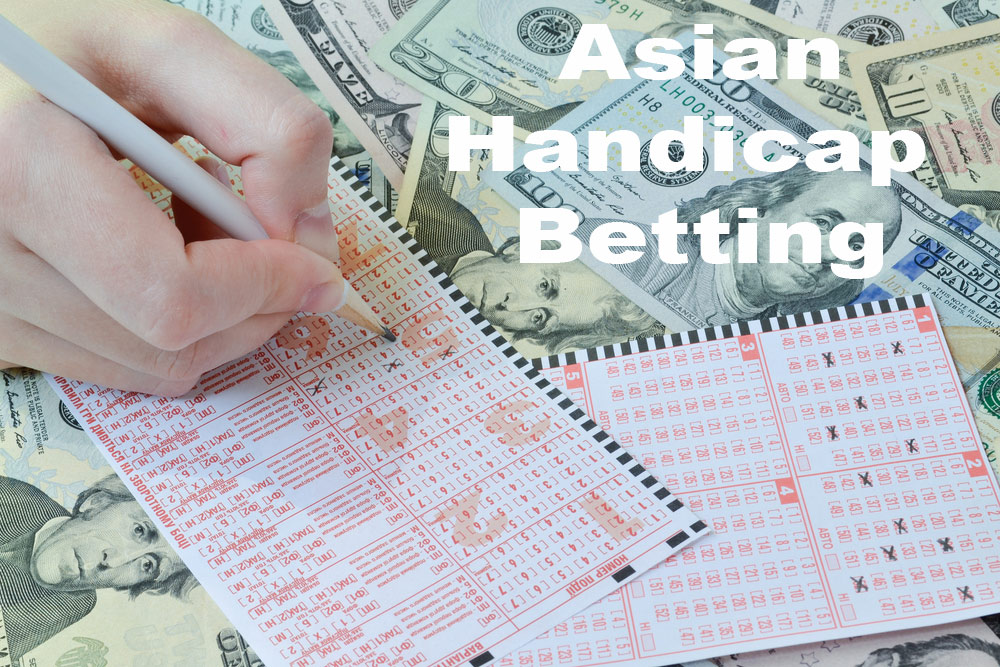 Broader understanding of Asian Handicap on online sports betting
Broader understanding of Asian Handicap on online sports betting
Asian handicap betting is a form of betting in football in which teams forms are used in handicapping. This online sport betting suggests that a stronger team must win with a more considerable margin of goals. The handicaps range from zero to one goal. Asian handicap betting enables players to enjoy equal playing field when it comes to teams that have different goal scoring statistics and performance history. This form of betting provides 50/50 chance of success.
5 major types of Asian handicap
Asian handicap 0
This is handicap bet strategy is also known as level ball handicap or Draw no Bet. It allows users to place their bet on a winner of a particular game without losing any money if the result is a draw. Both teams start the game at 0-0 regarding your bet. Advance leads are not provided for either side. For instance, you are betting between Manchester City and Leicester City. Leicester odds are 1.90, and those of Manchester city is 1.95. You place £200 for Leicester to win, with Asian handicap of 0 if Leicester wins £200*1.90=£280. However, if the game draws, you will get your initial stake of £200. If it loses, you'll lose your stake.
Asian handicap 0.25
With this handicap, bettors have only two results win or lose. An advantage of 0.25 is given to a weaker team while -0.25 is given to the stronger side. If Fulham is playing with Cardiff City and Fulham is regarded as a stronger team, Fulham is given -0.25. This will be added after their final score. Therefore, if the final score is 1 goal, then their total income is 0.75. The handicap includes several results such as Win Half lose Half. That's if you bet on Fulham to win, Cardiff would be advantaged with a ¼ goal at the start of the match. If you place £100 on Fulham with odds of 2.00 and they win you'll win £200. And if they lose, you'll lose half of your stake.
Asian handicap 0.5
This kind of handicap suits individuals that bet various games with a similar system of point allocation. Mostly major games are football and rugby. The handicap of -0.5 at the beginning of a match is assigned to a stronger team while +0.5 is given to a weaker team. If Liverpool are playing with Manchester United, and you decide Liverpool is a stronger team. Liverpool will have -0.5 at the beginning of the match. Suppose you place £200 and Liverpool has an odd of 1.85 if Liverpool wins you'll win £390. In the case of Manchester wins or a draw, you'll lose your stake.
Asian handicap 0.75
When one places this handicap, he wins more. Bet results for this handicap include win, half win, lose and half lose. Teams results include lots of possibility such as win by 2+, lose by 2+, win by 1 and lose. Suppose you place a bet on Arsenal and Chelsea match. You bet on Arsenal to win; it means Chelsea have an advantage of 0.75, while Arsenal is given -0.75. Arsenal odds are 1.90, and you place £200 for them to win. The final scores of each match determine the handicap. If Arsenal scores 1 and Chelsea 0. 0.75 is taken away from Arsenal and 0.75 of the goal is added to Chelsea's score. If you bet Arsenal to win, they have to score at least 2 goals more than Chelsea. If they win, you'll get $380. If arsenal scores 1 more goal than Chelsea, you will have half of your stake.
Asian handicap 1
This handicap allows you to bet on a specific team to win, at the same time giving the team one goal handicap. This suggests that the team you're betting on for -1 must win by at least two goals for you to get a return on your stake. If it wins by one goal, you'll only get your stake. If you are betting for the team at +1 goal tally, you are eligible for returns if your selection draws or better. If the choice loses by a solitary goal, your stake will be refunded.
Pros and Cons of Asian Handicap betting
Even though returns aren't huge, Asian handicap betting remains popular because most bettors are after an easy and low-risk way to win. It offers simple odds without much deviation between bookmakers, the return rate is high, and at any level, players can wager. Also, Asian handicap systems are incredibly simple for even most novice gamblers to use. It's the first step for those individuals that want to penetrate into the world of sports betting.
With split handicaps, it allows gamblers to minimize chances of losing since it will enable players to place bets in two different handicap scores. The handicap also is useful for bookmakers in overcoming issues related to mismatched football games. That's where a superior team is playing with a weaker side.
Although the handicap is straightforward to master, it has its downfall. For those looking for big returns for a short time, it will disappoint you. Most bets result in slight profit margins.
Asian handicap vs European handicap
The difference between the two handicaps is the number of outcomes available for wagering upon. For European handicap, gamblers can bet on win, lose and draw. Also, payouts depend on the more specific result than Asian handicap. Odds are generally more favourable, and profit margins are slightly higher than those of Asian counterparts. As for Asian handicap betting, risks are diversified, had Asian handicap tips which increases winning chance, and the handicap tries to reinstate players to their original financial state when results go against their wish by allowing them to claim their entire stake or certain amount of their state.